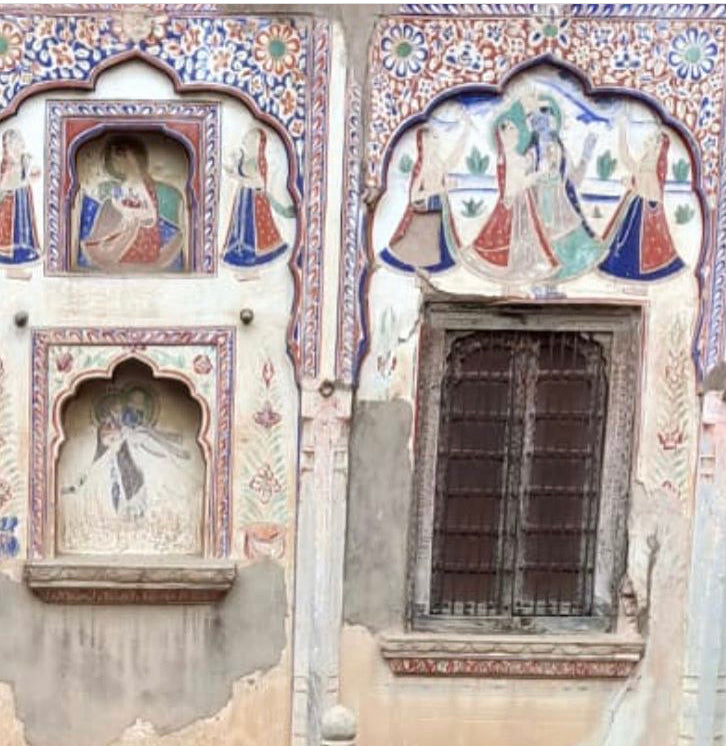 A number of years ago, a trip to the family attic brought back years of memories and nostalgia. I had opened a chest with dozens of treasured clothes, including evening gowns, wedding sarees, and traditional dupattas that had all been tastefully preserved.

I remembered being fascinated by the odhnins and sarees my mom, grandma, and aunts used to wear. Fabrics like voil, mulmul, kota cotton, and chanderi, which were adorned with colorful embroidery, floral block prints, geometric patterns, and hand painting, filled their closets. There was no color left unexplored, and the artistry took my breath away.

I remembered my home town in Rajasthan, which was an arid desert state. There were acres of dunes and beige sand, along with intense heat. There were brightly painted houses that lined various lakes. The sunsets were perhaps the most breathtaking, the setting sun painted the sky with hues of maroon, orange, and indigo. Memories of playing with my cousins filled my mind.

I remembered visiting a textile artisans studio as a little girl. I saw all of the intricate handwork, such as weaving, looming, and stamping. I could sit for hours, mesmerized by the skill and beauty. I was fascinated by the vibrant spectrum of hues that the artists used to create their sarees and scarves.

Remembering all of this moved me to share this incredible art form, I was motivated to bring all this artistry to the rest of the world. I was inspired by the glorious history, culture, and beauty. And that's how the Atticco was born.
Jun 16, 2020

Category:

News
Comments: 0